Some people like to build tinyhouses with all reclaimed lumber.  I decided to do that too so I built a new house and then let it age a few years so that I could reclaim the lumber for my next build.  The side of the house with it's siding intact was fine but some areas had housewrap only for 3.5 years.  Oh well.  I feel like I got down there as often as I could and that simply wasn't enough.  Now it is disassembled and ready to be rebuilt in a way different configuration.
I was here 2 weeks ago to remove all the insulation from the walls but the ceiling had not been started.  This is the required coffee kit for overhead insulation removal.  The first piece started falling from gravity as I pulled staples.  That just ripped the brown backing into shreds so I had to shoot screws into the joist and web string across the pieces until all staples were pulled.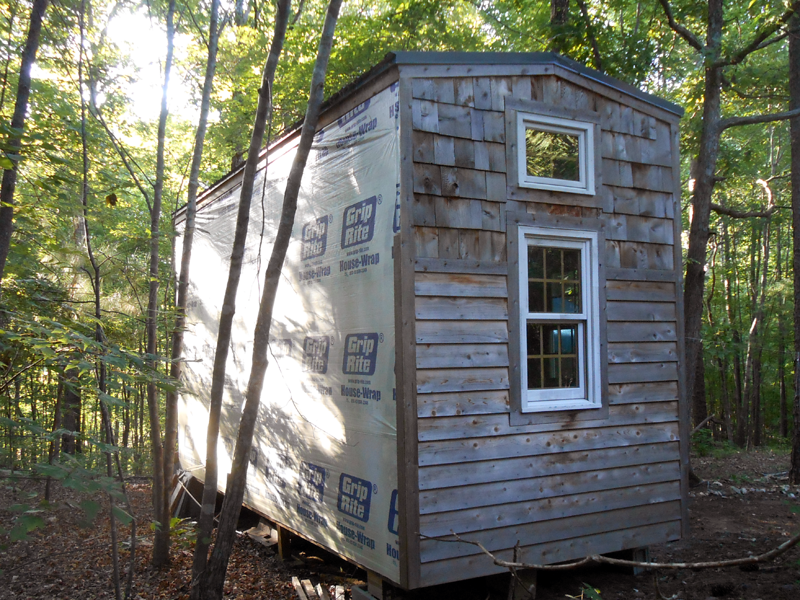 Housewrap only on that back wall.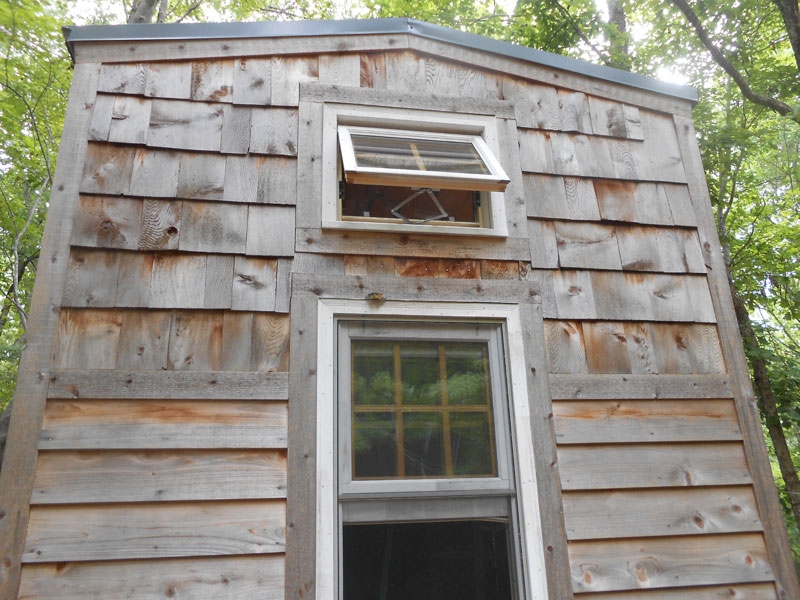 This wall was never chalked but was fine except for ants in the corner posts.