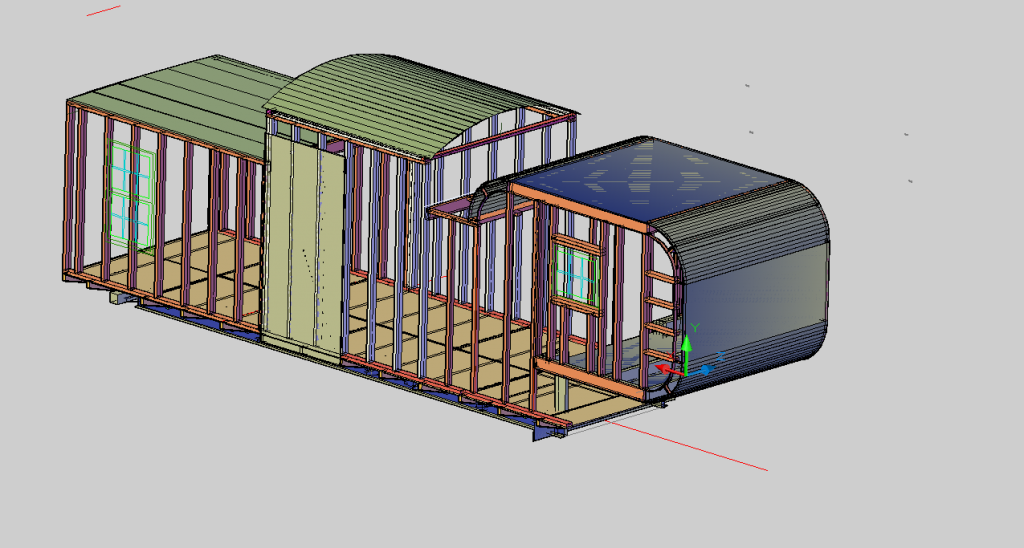 This is going to be hard because the demolition of the little building is my only source of materials.  My metal roofing is blue and the pieces are really short so I may have to use that in the interior.  I have five Peachtree  windows and a wood entrance door.  There are three cabinets and a shower tray to get a galley started.  Almost everything was built with screws so I hope the framing can be salvaged.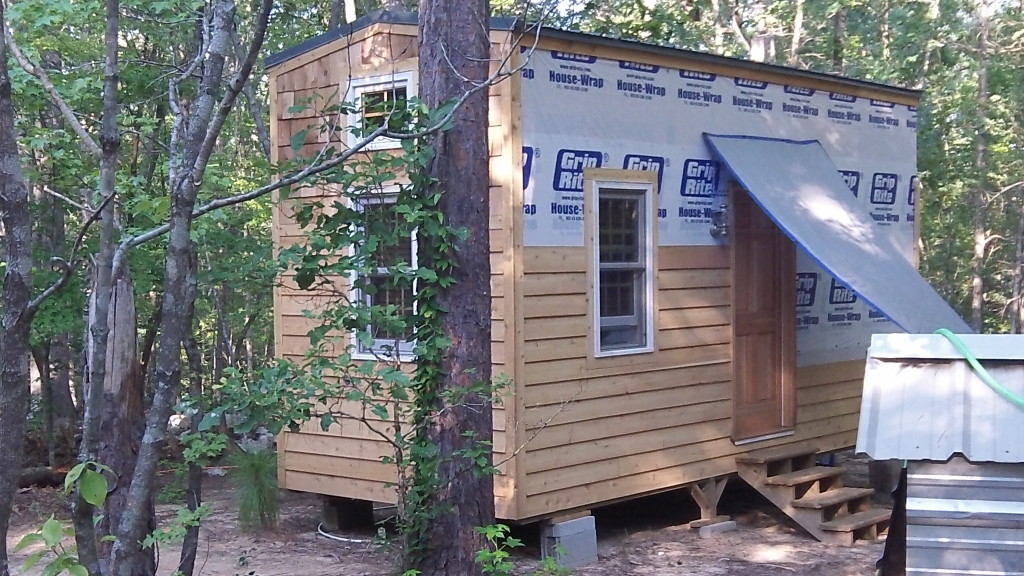 The cedar shakes might not remove very well.  There are 4×6 skids running the length of the house and I don't know what to do with them yet.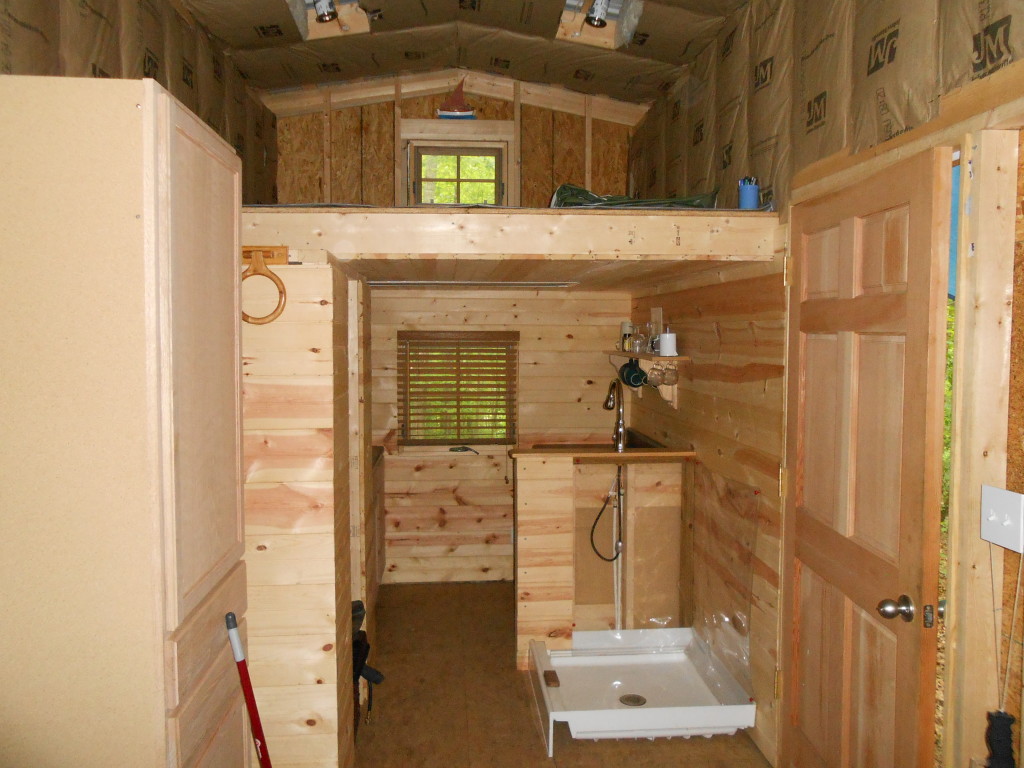 Of course this is all going to be heavy so I needed a bigger truck.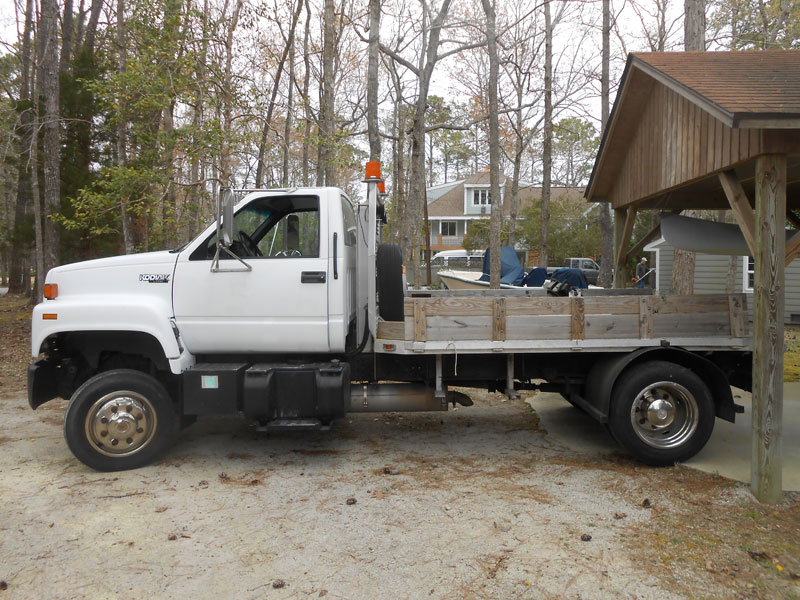 Here is how the two trucks compare.