You can see the winter setup in the photo above.  That quilt worked great as a insulated door.  The area that I am standing in only got heated when meals were cooked.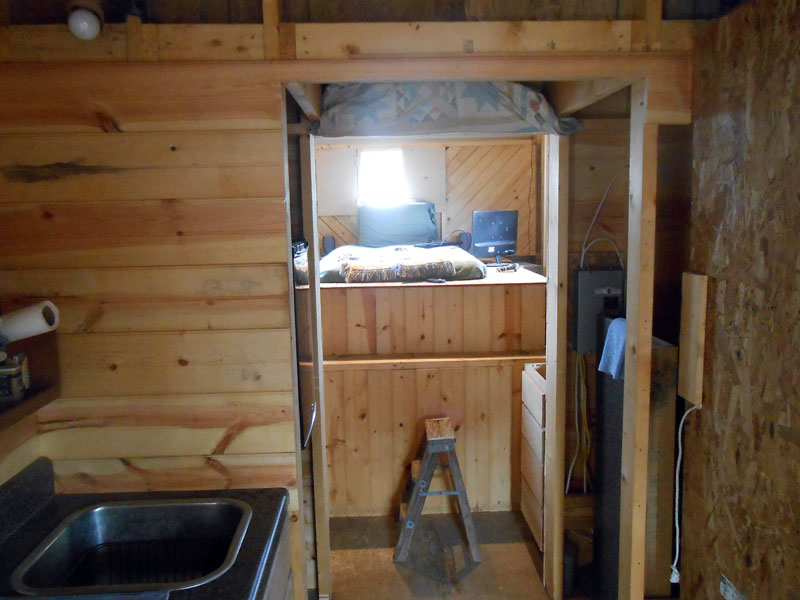 There we are with the quilt lifted because it is finally showing signs of Spring.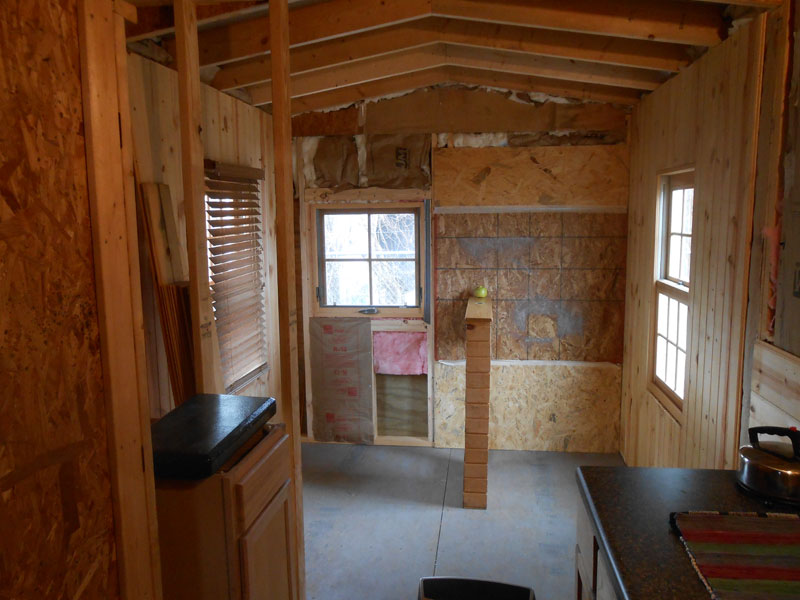 The living room space has some paneling up.